2021
JICA's "Information sharing session for Development Financial Institutions (DFIs) in SADC Countries
As part of Japan's ODA technical cooperation, the Japan International Cooperation Agency (JICA) invites financial authorities and organization officials from developing countries to participate in their training programs. Since 2014 IIMA has been working with JICA and dispatching lecturers to these programs.
One of the programs, the "Training Course on Strengthening Regional Development Finance Institutions (DFIs) in South African Development Community (SADC) countries," due to the Corona Virus pandemic, a simplified information sharing session was done by remote on February 9th and 10th. More than a dozen trainees who took part in past training programs participated remotely from their home countries, and lecturers were from JICA and IIMA. On the first day of the session, several participants gave presentations on the projects they had researched in the past programs, their progress, and problems after returning to their home countries. After that, they exchanged information and opinions with the JICA and IIMA lecturers. On the second day, JICA provided information on JICA's assistance activities, including COVID-19 measures; they exchanged information and opinions regarding each development finance institution's issues.
Although done by remote, there were lively discussions amongst the participants. We hope that the ideas obtained in this session will be helpful for the participants in promoting development policies in their home countries.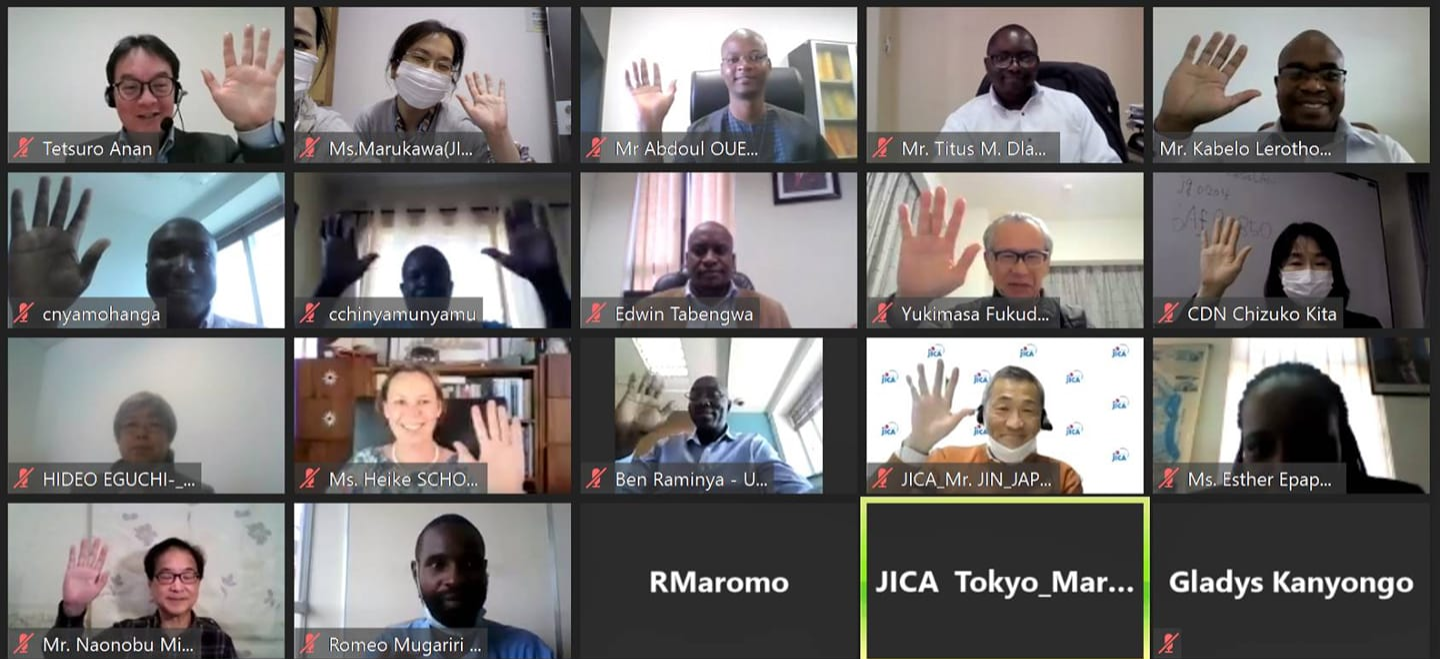 From JICA's Facebook